Costa Mesa Concrete – The Best Orange County Concrete Contractor Team
Best Concrete and Masonry Contractors Costa Mesa, California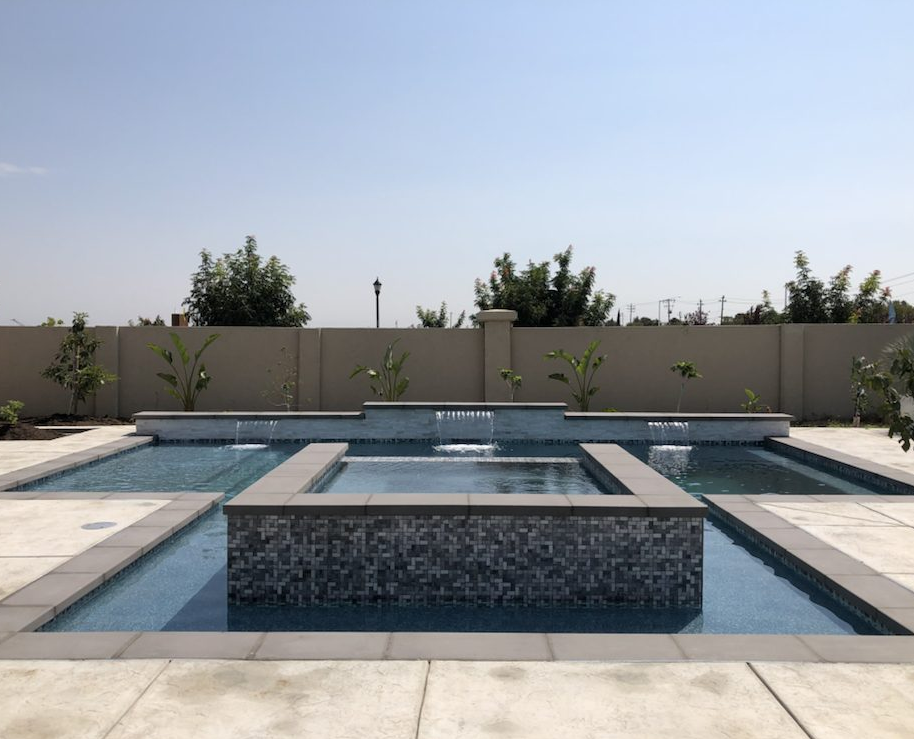 Here at Costa Mesa Concrete Company, we do everything in our power to make your experience with us as happy as possible. When it comes to driveways, pool decks, and patios, we are the best. Stamped concrete takes skill, and we have the most in the business.
Call us today at (949) 763-3461 to get a free estimate on concrete work today!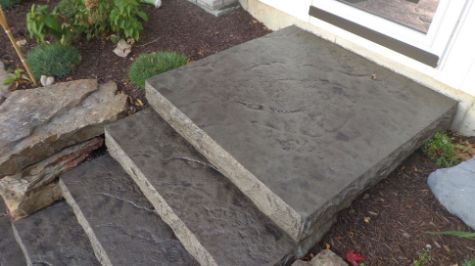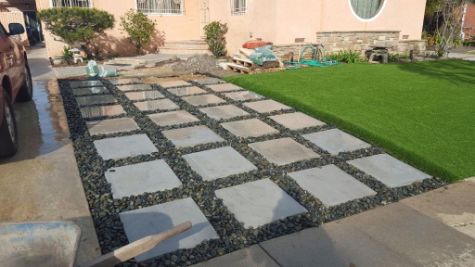 Costa Mesa Concrete  Contractor
The concrete and masonry business seems to be changing all the time as clients continue to discover new ideas for the landscape of their property. These ideas may be related to design, placement, or fundamental utilization such is often the purpose with things like retaining walls. The good people at Costa Mesa Concrete Company are only too happy move with the changes. It's always a pleasure to meet a client's needs, and we absolutely love when we're called back for repeat business.
Since 1950 concrete has become something near a master of disguise. Enormous advancements with the material have enabled contractors like us to manipulate it almost at will. Our colored concrete service can mix just about any shade imaginable for your project. Interested in a stamped concrete service as well? We can apply a convincing look of brick or natural stone to the ambition you have in mind as well as bring to life almost any design of your own.
Call (949) 763-3461 to get started with your concrete work with a free estimates from our dedicated concrete team!
Decks and patios are like crown jewels to be sure, but for first impression curb appeal we must always—or almost always—turn to the concrete driveway. A gorgeous-looking driveway speaks volumes about what further amenities await guests beyond the gates. A straight, clean passage to the garage, a gentle curve through swaying trees.
A rise, a plunge. No matter the terrain, the driveway you'll get from Costa Mesa Concrete Company will turn heads and inspire compliments from all who see it.
Depending on your wishes we'll use poured concrete or pre-formed pavers.
Both methods respond well to our stamped concrete service—which is to say, they can wear that astounding visage of natural stone or brick, or other designs of your choosing.
Already happy with your driveway?
How about some concrete edging to give it a handsome frame?
Quality driveway construction of any kind comes to you every time from the professionals under our wing.
Call us today at (949) 763-3461to get free estimates.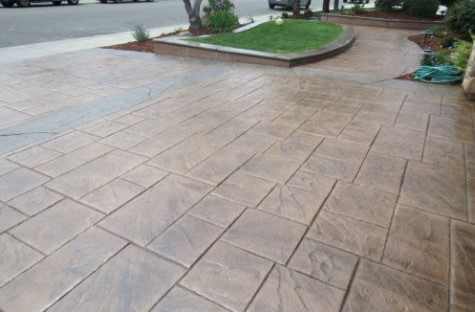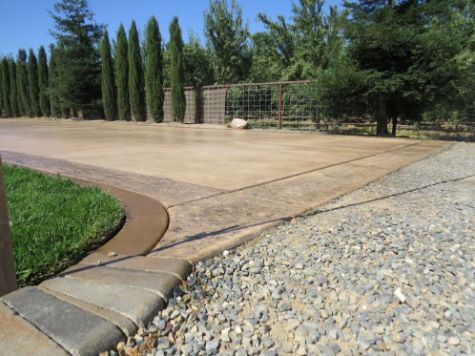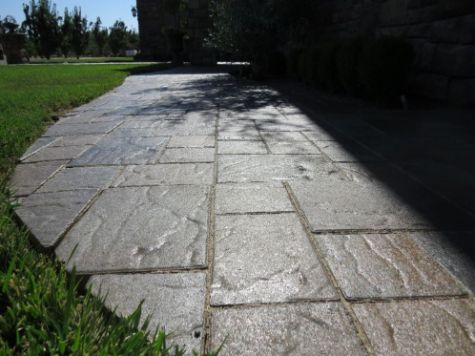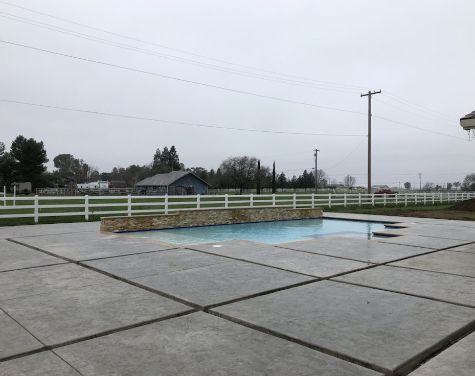 A patio gives homeowners a place to spread out and relax after a long day. Stepping through a sliding glass door onto a large open area relieves tension; one can almost feel the stress fall away from his/her shoulders.
Costa Mesa Concrete Company builds concrete patios of many different shapes, sizes, and designs. They can create harmony with their surroundings or execute a sweep of aesthetic contrast. Nor do those glass doors need to be their only access point.
Like the thought of walking on a stone path to get there? Or how about stair construction?
We do them all to your precise specifications.
The stamped concrete service we provide gives you myriad options for what face you'd like a patio to wear. It can replicate surfaces of flagstone, brick, travertine, or lots of others. Our work is exact to the point where an untrained eye won't even know it's actually concrete.
Does a wood surface patio sound awesome but you don't like the thought of it rotting in the rain?
With wood stamped concrete you'll never have to worry. That's right—we'll give you the look of wood from the strength of concrete.
Dial (949) 763-3461 for free quotes to get your concrete work started!
New home owners are getting in touch with us all the time about pool deck installation.
Why shouldn't they? We create an even subgrade to reduce cracking and shifting. Have a salt water pool? Our concrete sealing service will protect your deck like no other.
The pool decks we make come with all the decorative concrete options offered for patios, including the stamped concrete service. You no doubt have lots of ideas as to how you want things to look, which is great. We can even help you choose the best one should you get stuck.
And speaking of stuck, a pool deck needs to be safe as well as stylish. Techniques such as broom finished concrete to create slip-resistant surfaces are employed regularly by our staff. 
It's also important to take care of pool decks after the pool decks have been created. Over time some pool decks will need to be resurfaced, repair, or even replaced. We do our pool deck resurfacing in house, so call us today to get a quote!
Other easy to walk on designs can also be incorporated into parts of the deck that would otherwise be slippery when wet. Is the sun making that surface too hot? Cool decking can be applied over your deck's base to make it less harsh for bare feet.
Get in touch with us for more information about getting the perfect pool deck built for your home. Call (949) 763-3461 for free estimates.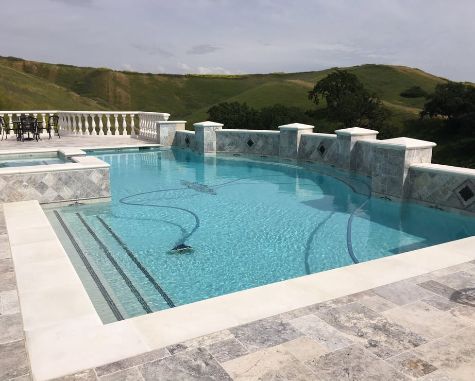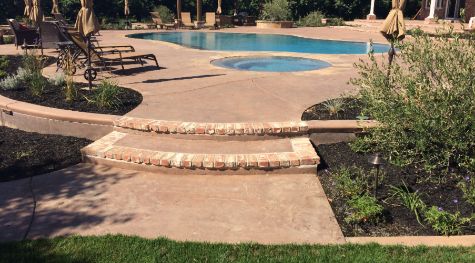 The main purpose of a concrete wall is almost always functional. They protect your property and can even be used to hinder environmental erosion. Having said as much it would never do to leave out that the walls we build never leave form out of the equation. In other words, they're not only tough, they're pretty to look at. Our concrete walls can define the border around your landscape. Want it with pillars for the end of the driveway? Done.
How about one with a built-in fireplace for the pool deck? Done.
A call to (949) 763-3461 gets you muscle, beauty, and capability from any wall you need.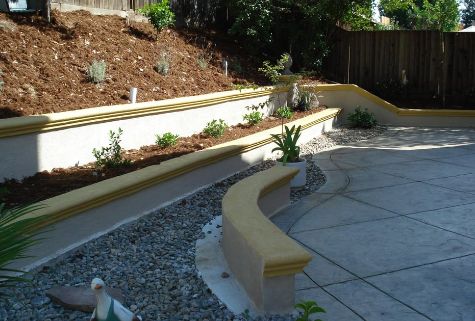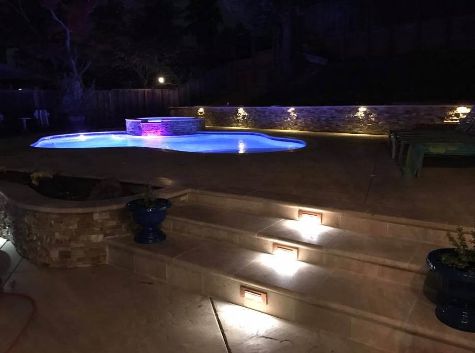 We've told you a lot so far about the many services we offer in concrete construction. Some clients, however, are already pleased with what they have in place, but wouldn't mind a little refurbishing or repair work done. Costa Mesa Concrete Company is more than happy to oblige. With concrete grinding, we can smooth over an old surface for the installation of a concrete overlay. We replace damaged pavers and reseal aged decks and patios. Our expert team also installs and repairs concrete countertops and stairs.
Contact us at (949) 763-3461 for exemplary concrete service you'll be happy with for years to come.
Costa Mesa Masonry Contractor
Brick and natural stone possess an allure that is seldom, if ever, put into question. They're called upon frequently for the enactment of charm while making good a promise, over and over, to last for decades or even longer. Home and business owners really love them. So much so that they contact us at 
(949) 763-3461
for their installation, a task we perform with the dexterity of who we are: Esteemed Concrete Professionals.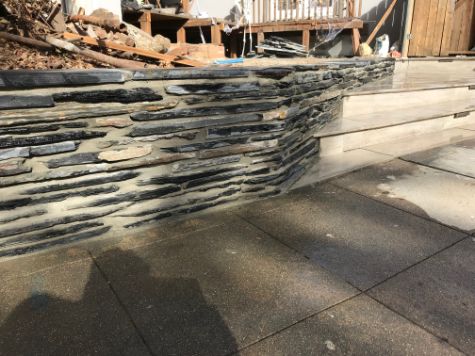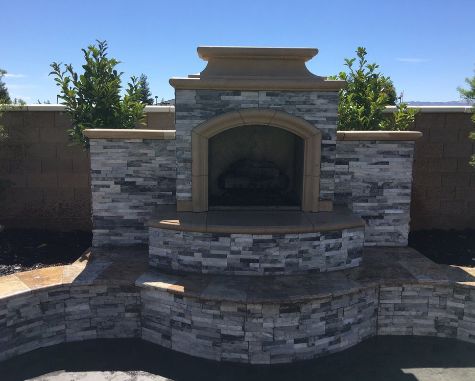 A wall made of attractive material such as sandstone or granite can define the boundaries of your landscape like few others. It provides an almost lyrical essence to the atmosphere the heart and mind won't soon dismiss. Limestone, flagstone, and cobble paving stones are also positively amazing to behold, especially for things like:
Driveways
Patios
Pool decks
Stairs
Cladding is a more modern term for a technique used on vertical surfaces to create the appeal of natural stone while saving users a bit of money in the bargain. Slates of stone veneer are fitted to a sturdy backing.
These slates come in a number of different stone materials and, while not meant for rough impact, are easy to replace should they ever become damaged. Similar slates are laid on their sides for stacked stone construction.
This gives walls intricate texture that's near impossible to ignore. Both methods can be employed on features such as walls and fireplaces without ever giving away the existence of underlying support.
Dial (949) 763-3461 to get free quotes and estimates.
Form and function in masonry seldom work together so well as with the retaining wall.
We build attractive walls for the support of inclined earth that reduce moisture flow after a rain and slow down the process of erosion. They come in brick, concrete, or natural stone, along with the assurance of ace installation that's more than a notch above all the rest.
Call (949) 763-3461 for free quotes for your retaining walls and other concrete and masonry works.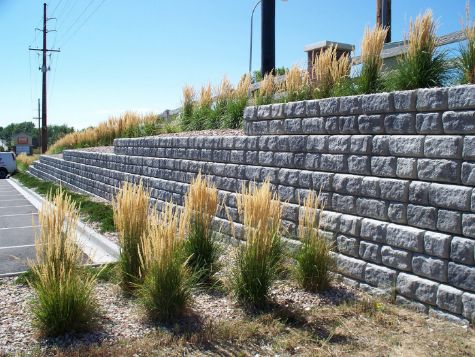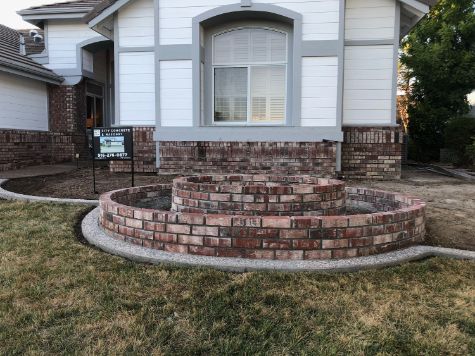 The brick paver service you find at Costa Mesa Concrete Company creates the driveways, patios, and pool decks mentioned above in a crisp, clean manner that emits the cheerfulness of happy traditions from lost times.
Celebrate today with a barbecue around a brick outdoor fireplace. Such fireplaces can be made part of a brick wall that encloses an entire patio or pool deck.
One call to (949) 763-3461 gets you free estimates and puts area residents like you in touch with the experts who do it all with our free estimates.
Brick and natural stone pool coping change your swimming pool into a fairytale grotto—or so it can seem when it's done by pros like us. And while we're on the subject of dreams, why dream about marble flooring when you can make it a reality by putting us on the job? Granite countertops are nigh indestructible. Curved brick stairways invoke romantic vintage.
We've added a few new crew leaders that have decades of combined experience in the concrete industry. Our most recent add on is a guy who had a Concrete driveways Brisbane company.
Dial (949) 763-3461 for free estimates today.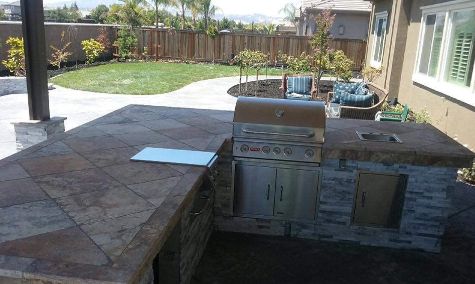 If you are looking for a concrete contractor in cities such as Newport, Huntington Beach, Fountain Valley, Irvine, Santa Ana, South Coast, Corona Del Mar, Tustin, Laguna Woods, Quail Hill, Garden Grove, Santa Ana, San Joaquin Hills, Laguna Beach, Lake Forest, Mission Viejo, Laguna Niguel, and Dana Point, then look no further. Costa Mesa Concrete Company has been serving these areas with the highest quality of concrete work. Our team is made up of highly experienced professionals that have been working together for many years. We take pride in our work and we offer a 100 percent satisfaction guarantee on all jobs done by us so you know your money will be well spent if you choose to hire us. All types of services are under the umbrella of Costa Mesa Concrete Company, from concrete flatwork, to landscape design. 
Contact Costa Mesa Concrete Contractor For More Information
It all comes to you courtesy of the friendly, smiling people at Costa Mesa Concrete Company. We're here to serve the community with anything it may need in concrete, brick, or natural stone.
Call (949) 763-3461 to find out the many amazing concrete and masonry works that we can do for you.