Expert Concrete Slab Contractor in Costa Mesa, California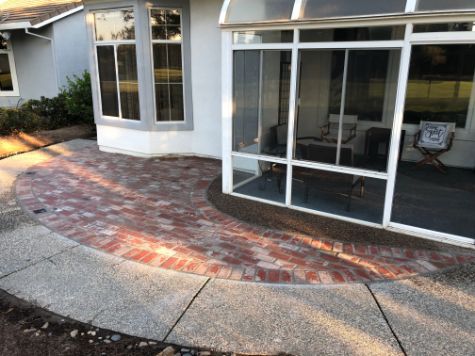 Just like concrete steps, concrete slabs, are also one of the most prominent features of any home, building or apartment. Nevertheless, they are often overlooked just because they are so prevalent. Think of it once, these structures are everywhere. They are in the home you live in, they are in the office you attend to, they are on the overbridge you drive on, they are on the roads you walk by, they are everywhere, yet unnoticed.
Costa Mesa Concrete Company – Your Concrete Slab Specialists
We, at Costa Mesa Concrete Company, know how important a concrete slab is for your structure and hence, give it all the attention and importance it deserves. If you are on the lookout for a top concrete contractor, who can provide you with a strong and durable concrete slab in Costa Mesa, look no further than us!
Just pick your phone and dial (949) 763-3461, we are just a phone call away!
Call us now and get free estimate.
Why use Concrete for Slabs?
Concrete is one of the toughest mixes which can be poured into any form, shape and size to attain the structure required. Once poured and cured properly, concrete becomes almost impermeable and can last for years together. Its endurance capacity allows it to fight the toughest of the weather conditions without withering much. This is the reason why most constructions, whether it be residential or commercial use concrete slab as their first choice for roofs as well as surfaces.
With years of experience, we at Costa Mesa Concrete Company are capable of providing with you with any type of concrete slab your project demands.
Following are some of the slab types our experts have pioneered in:
Flat Slab
Flat slabs are made of reinforced concrete and require only the support of columns to be laid i.e., it doesn't require any beams for extra support. It is one of the easiest roofing options and is suitable for small to middle-sized buildings.
Conventional Slab
The conventional slab is a bit heavier in weight and huge in span compared to flat slabs. It requires the support of both the columns and beams. Most of its weight is bared by these supporting systems, hence our experts make sure that the columns and beams are strong enough to support the slab's load before going ahead. Conventional slabs are often prepared for medium to large projects.
Hollow/Core Ribbed Slab
This type of slab requires further support (other than beams and columns), which is provided by the in-built longitudinal voids and cores that run through the surface. These supporting voids and cores can also be built in such a way that they can run service ducts through them providing some budgetary relief to the client. Hollow/core ribbed slabs are often used for office buildings, apartments, multi-storied buildings and multi-level car parks.
Waffle Slab
For projects, where columns can prove to be an interference, we suggest the clients opt for waffle slabs. These slabs are made of square grid-like structures, which often resemble waffles with deep sides. They can cover large spans without needing the supporting of columns, in fact, they are capable of carrying heavier loads than conventional slabs that require the support of the columns.
Above mentioned are only a few of the concrete slab types we work on. In order to know more about the other types of concrete slabs we can construct, and how our experts at Costa Mesa Concrete Company can help you on your project, give us a quick call at (949) 763-3461.