Costa Mesa Concrete Driveways
Excellent Concrete Driveway Contractors in Costa Mesa, California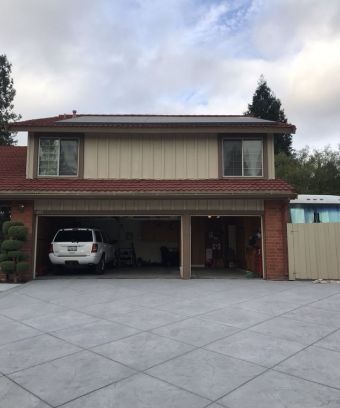 Whether you are looking for a great concrete and masonry contractor to install, repair, replace or maintain your concrete applications, Costa Mesa Concrete Company has got you covered as our capable professionals armed with years of knowledge and experience will ensure that your needs are met, and you get incredible results that you can depend on to boost the vitality of your property. 
From barbeques to stone pavers to even kitchen countertops, we handle all kinds of brickwork, stonework, and concrete work, so give us a call on (949) 763-3461 and get great concrete services. 
About Costa Mesa Concrete Company
With wide-ranging experience in the concrete and masonry business, Costa Mesa Concrete Company has set the standard for high-quality concrete services in the area.
Whether it is a simple job that needs to be completed or a complex job that requires more complicated tools and techniques, rest assured that our personnel possesses the needed skill and criteria to successfully carry out the job for you.
Concrete Driveways 
We deliver an extensive range of services to the Costa Mesa area in order to afford our patrons the peace of mind that comes with realizing that the finest in the business is handling their projects. From newly installed concrete driveways to concrete resurfacing, our list of services that cater to your concrete needs is endless. 
Though we may not realize it, the importance of your driveway should not be overlooked as that is a part of your property that requires durability to withstand the elements, daily usage, and time. We ensure that you have the best installation, repair, and maintenance for your concrete driveways in Costa Mesa. 
Driveway Installation
We aim to provide our clients with high-quality standard concrete driveways, which is why we use the best materials, equipment, and techniques in installing your concrete driveway to suit your personal style and ensure the longevity of your driveway. You can choose from a variety of finishings such as stamped concrete and even stained concrete to enhance the appeal of your property. Or you can just settle for something that offers more functionality than aesthetics. 
Concrete Driveway Finishing 
We understand that though homeowners in the areas want great quality, long-lasting concrete driveways, they are also looking for customized driveways to suit their preferred theme and boost the outlook of their properties. That is why we at Costa Mesa Concrete Company provide our clients with catalogs and portfolios to make their choice of finishing their concrete driveways. 
Though stamped concrete driveways are the more popular type of finishing, there are many more finishings for your driveways such as broom finishing, rock salt finishing, exposed aggregate finishing, saw-cut patterns, and more. You can have functional as well as aesthetically pleasing concrete driveways when you hire us to handle your driveway installation, fixes, and replacements. Call us on (949) 763-3461 and get great service and long-lasting concrete work on your property. 
Hire Costa Mesa Concrete Company
At Costa Mesa Concrete Company, we take pride in our understanding of concrete and more about concrete resurfacing. We are also happy to show how best to apply it to your property to achieve your desired goal. We aim to please you by surpassing your expectations with our great work ethics, extensive knowledge, and accurate quotes that will not weigh on your bank accounts. Give us a call today (949) 763-3461 for a free estimate and let us get started.