Costa Mesa Hardscape Contractor
Most Trusted Hardscape Contractor in Costa Mesa, California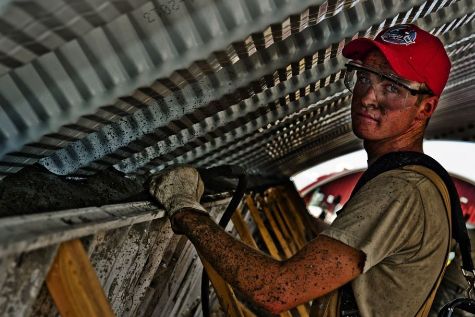 Hardscaping is a daunting task. You must, therefore, look for a Costa Mesa hardscape contractor who is experienced enough to undertake your dream project. We are Costa Mesa Concrete Company having years of experience and expertise in creating some the best hardscapes ever made in and around your area.
Give us a call at (949) 763-3461 to find out more about our creativity and get free estimates.
Costa Mesa's Best Hardscape Contractor Works
Hardscape construction or Hardscaping, as it is popularly known, is one of the two vital parts of landscaping. It involves all non-living elements that are a part of the landscape like concrete, flagstone and brick patios, stone and gravel pathways, metal fences and wooden pergolas, gazebos, and arbors, and water-centric decorations like fountains and ponds. In other words, any non-living decorative element added to your landscape is a part of the hardscape.
Before starting your project, make sure that you talk about all the minutes of your plan precisely as and where do you want. There must be a mutual understanding between you and your hardscaping contractor so that the project gets completed smoothly. Being hardscaping contractors, we are responsible for certain things, which you must know beforehand.
We explain the importance of hardscaping. There is pretty more to hardscaping than providing good looks. It can retain your walls, level your unleveled slopes, and can improve your drainage system. Gates and fences are a part of hardscaping, and they define your property line. Stones, one of the integral parts of hardscaping, are known to absorb heat, preventing water from accumulating in one place.
We give a specific date on which we will start work, and once the commitment is made, we never back out from it. That's our reputation, and we are proud of it.
We inform you about all permissions you will need to get the work done legally. We also chalk out a plan to fit your budget without cutting on your requirements.
Your vision is our aim. That's our target.
Benefits of Hiring a Hardscape Contractor
Hiring professionals like Costa Mesa Concrete Company will show up benefits that you might have never thought of.
As they say, "time is money." Nevertheless, we value both times as well as money. This is the reason we plan our task in a way that is economical as well as gets completed as soon as it can.
Proper planning and execution of the project
Once we undertake a project, we start from 'scratch.' This is the reason we have so many successful projects under our belt. Being expert hardscape contractors, we can very expertly guide you to a plan that will be both a stand out one exclusive for you as well as economical.
Expertise of a hardscape contractor
The more the experience and expertise, the less will be the chances of letting the customers' expectations down. We are known to satisfy our customers in every aspect for long.
Completion of the job to customer satisfaction.
Be it the budget or be it the time frame, Costa Mesa Concrete Company takes pride that we have always been consistent with both. Our customer reviews are evidence of the same. To join the list of our esteemed and satisfied customers, please give us a call at (949) 763-3461, and we are sure to surprise you by being there before time.