Costa Mesa Concrete Steps
Best Quality Concrete Steps Contractors in Costa Mesa, California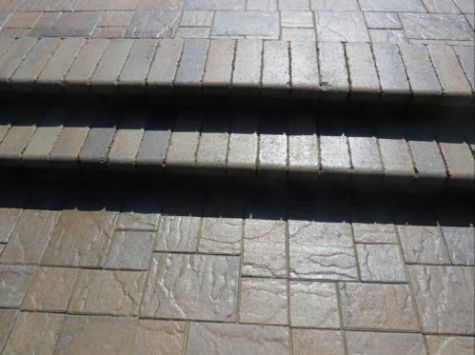 Concrete steps or staircases are the primary forms of entryways for most public, private and commercial buildings. These prominent features often go unnoticed as they are not given much of an importance, looks-wise when planning the architectural side of the structure. Adding a bit of flair to them by using colored, stained or stamped concrete can actually turn the entrances into grand from bland. This is exactly what our experts on concrete steps at Costa Mesa Concrete Company do!
About Costa Mesa Concrete Company
Concrete steps when colored and textured in a way to complement the architectural excellence of the structure can serve as an attractive focal point on your entire property. No one understands this better than our professionals at Costa Mesa Concrete Company. And this is the reason why we strive so hard to make your concrete staircases not only as impactful but also as decorative as possible.
To give your concrete steps the elevated look they deserve, get in touch with one of our experts by calling us on (949) 763-3461.
Concrete Steps – Innovative Ideas
Once you have decided to work with us on your concrete staircase project, we can work together on the design you aspire to achieve and the decorative concrete options available for such designs. Below mentioned are some designs and ideas which can help your concrete steps project to be a step above the general ones.
Color Scheme
As far as the coloring methods used for staircase are concerned, they no different from the ones used for exterior concrete surfaces. Some of the most popular techniques used include integral coloring, staining and adding dry-shake color hardeners. Our expert concrete steps builders can also mix-up these methods to produce unique and innovative color shades and marble like effects.
Patterns
There are countless patterns available to choose from as far as stamping your concrete steps is concerned. The extensive range includes some of the most expensive finishes such as slate, granite, marble, naturally occurring stone, cobblestone, pebble, brick, etc. To be even more precise, clients can also choose the theme their property reflects such as sports, wildlife, arts, etc. Whatever pattern you choose and theme, we at Costa Mesa Concrete Company will make sure that the end product reflects your visions.
Finishing
The most popular finishes for concrete steps include aggregate finish, cut stone finish and fancy edges among the others. Using aggregate finish, homeowners can achieve top-class results at an affordable price. Also, there is a wide range of decorative aggregate available to choose from to give your staircase the kind of shade and texture you want. Cut stone and fancy edge finish on the other hand, though a bit expensive, can make your steps look to the ones made of natural stone.
With so many variations and methods available to decorate your concrete steps, you may want to choose your options wisely. However, the only thing that you can choose straight away without being confused is our services. Because Costa Mesa Concrete Company is the best in the industry as far as handling concrete steps projects are concerned.
To let us help decorate your concrete staircase in the most efficient and affordable way, contact us today on (949) 763-346 and get free estimate.