Costa Mesa Turf Installation
Leading Turf Installation Contractors in Costa Mesa, California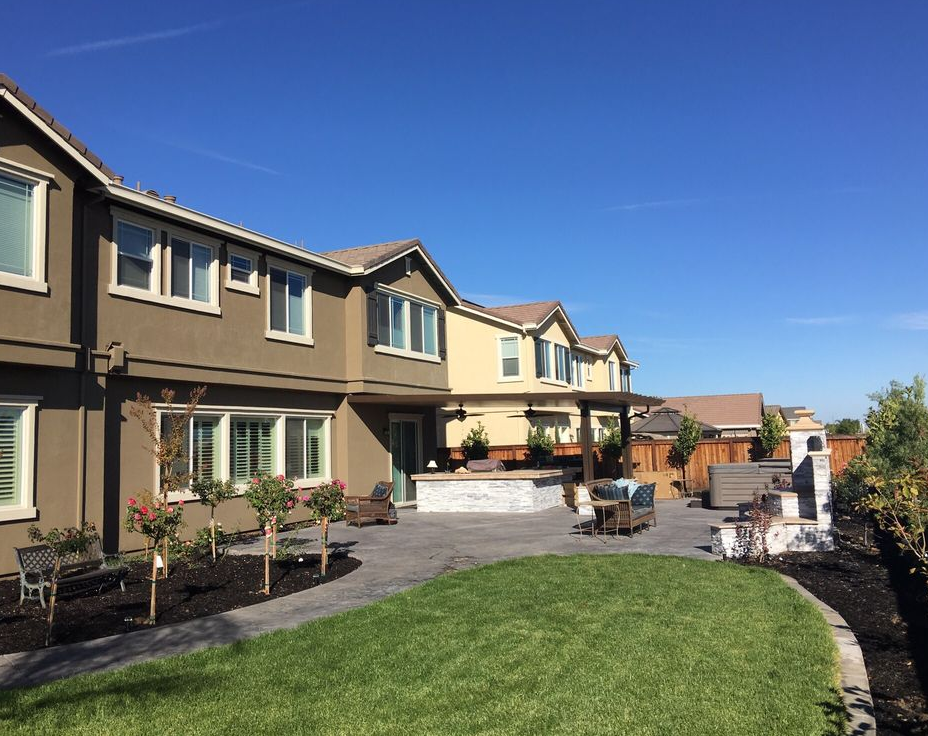 There is a lot more about turf that makes it a popular option for city dwellers. Besides, the decoration and style element, artificial turf has many benefits to the environment. Artificial turf plays an important role in environmental protection and has become a popular alternative for residential and commercial landscapes. You can easily count on the benefits like the installation is hassle-free; it is better looking and is water conservative. Keeping in mind these benefits, you can opt for artificial turf ideas for your space. 
Take the guidance of professionals like Costa Mesa Concrete Company at (949) 763-3461 for turf related ideas and options. 
Costa Mesa Concrete Company also offers concrete and masonry services. Call now and get free estimates.
Benefits of Turf Installation
Turf installation is all about adopting the green space technique in your vacant area, like balcony, rooftop, backyard, etc. Green space is beneficial as it provides health benefits to humans. It certainly looks soothing and encourages individuals to exercise and socialize with their family and friend. The feel of having a green area also stimulates tired minds. Besides, green spaces add value to your property in a great way. People love to invest in properties with a lush green backyard, a garden, a rooftop, or a lawn-view balcony.
Best Alternative for Natural Grass
It isn't easy to cultivate green areas in metropolitan cities, so residents have to look for its alternative. The best alternatives come in the form of turf installation in their place. Be it your small-sized office or house, and faux grass installation will transform the specifications of any space. Green spaces, though artificial, provides far more productive and effective working conditions. Artificial turf makes your home or office more attractive by enhancing its aesthetics. 
Your office has an artificial turf that will attract more footfalls and ensure more business. Professionals do synthetic grass installation, and they ensure there is minimum disruption to your workflow. With this option, you can save lots of water, which is a boon for the environment. You do not have to spray toxic pesticides and fertilizers for the upkeep of fake grass. This is an environmental and health-friendly way to cover the open area of your space. 
Environmental Cooling
Faux grass is used to cover balcony, rooftops, patio, decks, etc. This covering reduces heat generation through reflective surface areas. This keeps our surrounding neighborhoods cool. 
Energy Conservation
Maintaining a real lawn is a meticulous job, and it requires perfection. If you do not follow the routine upkeep measure and deviate from the use of essentials, the greenery will start fading. This issue is not present with artificial turf as it does not decay and keeps in good condition for long without much effort. You will not observe stubborn weeds, dead patches, uneven color, etc. on synthetic turf. 
Visual Delights
Everybody wants to live in a pleasing environment, and turf is a great way to fulfill your wishes. Artificial turf looks cool and inviting. You can have a green space in any of the open or vacant areas in your property without the hassle of maintaining and watering with synthetic grass. Moreover, you do not have to fight with weather conditions for the upkeep of the turf. They are widely used in organizing sports activities, and the turf used here is called as astroturf. 
Call Costa Mesa Concrete Company at (949) 763-3461 to discuss how turf installation in Costa Mesa can fulfill your dream of having lush green space in your home or office.