Excellent Paving Stones Contractor in Costa Mesa, California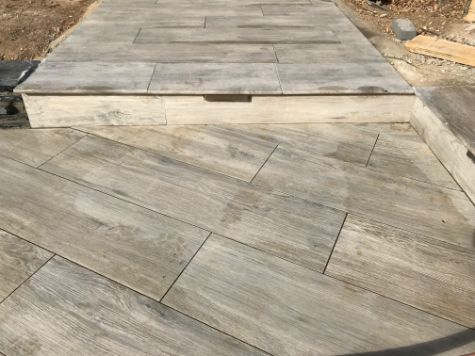 Planning a new patio for your home using paving stones is very exciting. However, it can be exciting as well as a hectic process too. Most of the plans, if not executed well, may prove to be a waste of money and time. Feel free to call Costa Mesa Concrete Company at (949) 763-3461. We are eager to hear from you and help you out in whatever look you are dreaming of. Be it sophisticated looks, rustic or natural look, we will do it using the best suitable paving stone for you.
Why Choose Paving Stones?
We understand the fact that paving stones in Costa Mesa must not be selected only on the basis of its aesthetic look. The utility factor is important too. Certain stones tend to hold up well in the elements, while others are easy on maintenance. We provide an array of choices to select from that strike a correct balance of utility and looks.
Pros of Using Paving Stones
Paving stones improve the overall look of your outdoor space. Getting paving stones installed by us has the following benefits:
Paving stone is very durable. They are strong enough and can easily tolerate the weight of your vehicle without breaking or forming any cracks.
Getting rid of the oily and greasy stains is very easy as we use high-quality paver sealers. All you need to do is wash your driveway paver with water and you are done.
With us, they are available in a number of colors, shades, designs, and patterns. Let us know the one that compliments your needs as well as the color and hue of your home and that's about it!
With paving stones installed on your driveway, it is easy to change only the cracked or broken part. You need not plan it on a large scale anymore, as you will not need any heavy machinery or exceptionally skilled labor.
They are easy to install and very cost-effective.
Types of Paving Stones
Selecting the correct type of paving stone is the most important factor. The paving stones we recommend are sure to provide you with a comfortable sensation coupled with unmatched durability. The types of paving stones we provide include:
Limestone
Known as one of the toughest sedimentary rocks, this rock is easy to cut and easily customizable. Compared to other forms, it is a bit costly. But, we can ensure that its durability justifies the cost.
Granite
This is the toughest stone used for making pavers that we recommend. It is definite to last for years to come. Available in a varied range to select from, this is a bit costly too.
Slate
If you are looking for something economic, then slate is for you. It is known for its non-slippery properties along with its durability. This rock, however, comes in dark shade only.
Compressed Concrete
Compressed concrete pavers we install are 4 times harder than the ordinary poured concrete ones. The cost is pretty less and the colors may be created as per your choice.
Sandstone and Bluestone
If you are looking for golds, yellows, or beiges, this will be ideal for you. It is most popularly used in undercover areas. Bluestone is a form of sandstone too, however, it comes in a bluish-grey color.
Apart from the above, there are other porous pavement options available with us too. These are ideal for those who are very low on budget. Whatever your needs are, call Costa Mesa Concrete Company at (949) 763-3461 and be assured of the best of service.