Costa Mesa Concrete Leveling
Leading Concrete and Masonry in Costa Mesa, California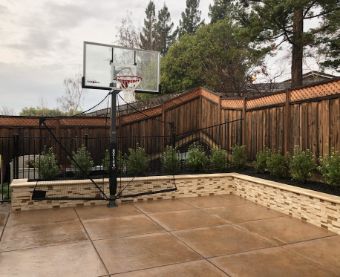 At Costa Mesa Concrete Company, we take pride in our range of concrete services, which include raising and leveling sunken concrete for our customers. If you have been searching for a concrete leveling contractor near you, then you have come to the right place as our hardworking, efficient team of concrete leveling experts will give you the best of customer service. 
We are a dedicated concrete contractor company with the objective of delivering the best quality of Costa Mesa concrete leveling services to your residential or commercial properties. You can rely on us to execute your concrete work, so before you take any decision or spend any money on replacing sunken or cracked concrete in your home or business premises, give us a call on (949) 763-3461 and let us help you get that problem fixed flawlessly. 
Unleveled Concrete
It is more cost-effective to rescue the concrete that you have to construct new concrete. When you level a concrete slab that is showing early signs of sinking or cracking, it gives that concrete slab extra life and years of usage. Apart from being a cheaper way to handle the problem of damaged concrete, it is also less time-consuming as well. 
Homeowners and business owners may experience concrete becoming uneven on their sidewalks, stairs, patio, floors, driveways, curbs, pool decks, ramps, and other concrete surfaces. 
When you have uneven concrete on your property, it can make your environment unsightly, can cause tripping hazards for those around, causes movement problems for vehicles, and even drainage problems. 
Concrete Leveling Solution
Concrete settling and sinking was a common occurrence when the soil at the time of concrete installation was not compacted fully or when the water runoff was not channeled right. Concrete sinking can also occur due to the natural settling of soil over time.
Concrete lifting is the technique of filling the gaps under concrete, which raises the concrete slab up.
Concrete is one of the most durable construction materials one can find. But concrete surfaces like sidewalks, driveways, patios will still deteriorate over time due to daily exposure to the elements, poor water drainage, and soil movement.
If you are burdened with an uneven concrete surface that you want to take care of but are uncertain whether you should fix up or replace it, let us help you make a cognizant decision based on the type of concrete damage sustained.
Call us today via (949) 763-3461 and let us offer you a lasting solution to your sunken or uneven concrete slabs. 
Leveling concrete involves lifting the slab up in small increments, enabling a steady lift, and the best preservation for certain types of projects including colored concrete. Our concrete leveling services are performed by well-experienced professionals who understand that the right mix of substances and tools will protect the quality of the concrete without any havoc to nearby elements. 
No matter where your concrete slab has sunken in, maybe your patio, driveway, or stairs, rest assured that the Costa Mesa Concrete Company can restore your ground perfectly.