Concrete Costa Mesa Services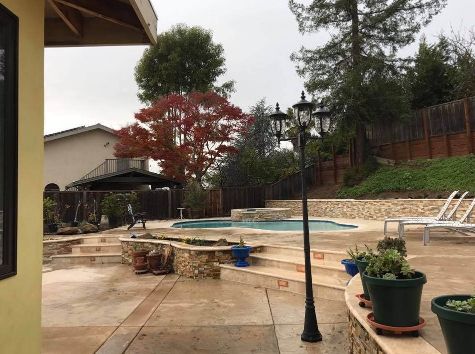 Quality concrete services are the only assurance of achieving the best results when it comes to getting concrete projects. We have offered satisfactory and affordable services to Costa Mesa property owners at Costa Mesa Concrete Company for years. We have upgraded our services, and with the improved technology, you will be in for a treat when you hire us to do your concrete. 
Hiring us to work on your concrete projects is a wise decision if you are perfect. We are the Costa Mesa concrete contractor who goes the extra mile to ensure you are satisfied with our services.
Call us on (949) 768-3461 if your upcoming concrete project has to be perfect.
Have a tight budget? No need to worry as we are the most affordable Costa Mesa concrete contractor. Our services are still of high quality besides being budget-friendly. Most contractors charge less only if the services they will offer you are weak. At Costa Mesa Concrete Company, your satisfaction comes first, and that's why quality is our theme. You can always count on us to deliver, as that's what we are committed to accomplishing.
Our Concrete Services
We can get you a wide variety of services if you hire us. For any of these services in Costa Mesa, you can bet on us to deliver correctly.
Stamped Concrete Pool Deck
Decks around pools should be appealing and safe. The stamped concrete pool deck is the ultimate answer if you want to achieve the two. First, the list options in terms of colors and textures are endless for this type of deck. Secondly, stamping makes the deck non-slip hence preventing slipping. Reach out to us and make sure your deck is safe and looks attractive at the same time.
Colored Concrete
Colored concrete is another way of giving your surfaces an elegant look by adding integral colors into the concrete before pouring. The main reason you should consider this type of concrete is that you can customize it by adding a color of your choice. Contact us and get the best concrete surfaces that will, for sure, transform your home.
Stamped Patio
A stamped patio is one of the best patios you can have on your property. At Costa Mesa Concrete Company, we are the most reliable patio contractor in town. Hire us and get a flawless stamped patio that will undoubtedly last for decades
You can also give us a call on (949) 768-3461 if you need a flagstone patio in your home. Our stonemason has all the experience and expertise you need, and you will get a fantastic flagstone patio within the shortest time possible.
Concrete Pouring
You can also contact us if your project needs concrete pouring. We pour concrete perfectly for all projects, from small to bigger ones. Here we respond with urgency, and you won't wait long after contacting us. So, instead of pouring concrete yourself, which may lead to severe flaws in your project, call us and let our expert do it the right way.
We also offer the following concrete and masonry services:
Dial (949) 768-3461 to get free quotes and estimates.
We also service Costa Mesa nearby areas: