Costa Mesa Concrete Contractor
Most Excellent Concrete Contractors in Costa Mesa, California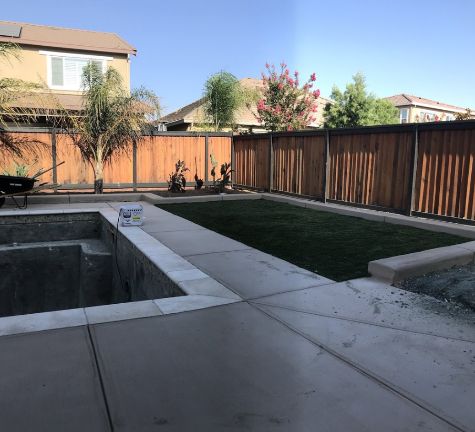 If you are looking for premium concrete services, then you have come to the right page as Costa Mesa Concrete Company is just the company you need to get excellent quality work done on your property. We specialize in all types of decorative finishes for your driveways, patios, and even sidewalks. We work hard to ensure that we give our clients the best in the art of concrete mixing and finishing to ensure that your concrete work is durable and appealing. 
Our highly skilled and well-trained associates will inspect your property and give you an accurate quote for your proposed concrete job, which will not break the bank. Our creative team will also show you a variety of designs and finishings to give your home the looks you have always dreamed of.
Give us a call today on (949) 763-3461 and get a proper estimate. 
Apart from residential properties, we also work on commercial and governmental properties to create high-quality concrete surfaces to enhance the aesthetics of your property as well as ensure long-lasting work. From warehouses to strip malls and office buildings, we have got you covered as our knowledge, versatility, reliability and timely delivery make us the best Costa Mesa concrete contractor. 
About Costa Mesa Concrete Work
Concrete as a building material boasts durability and strength, but most people do not know that it is a versatile material that offers warmth, natural beauty, and limitless customization. Thanks to its initial state of being a liquid material, it can be shaped or molded to take any shape. From colored concrete and even decorative concrete with glass, tiles, or stones. 
When you hire the Costa Mesa Concrete Company to handle your concrete project, you can rest assured that we will guide you through each step of your job execution.
Concrete Pool Decks 
Years ago, the notion of having a concrete pool deck might have seemed unappealing and somewhat ridiculous. But thanks to the changing time with innovations in architecture, many home design experts have pushed the limits by turning plain grey concrete into exciting designs using concrete stains, concrete stamps, and so much more. One of the hottest trends for pools is concrete pool decks, which could be stamped, stained, etched, or stoned. 
Stamped Concrete Patio
At Costa Mesa Concrete Company, we help you revamp your patio by offering you incredible stamped patio designs and patterns that would take your driveway or walkway from basic to amazing. 
Our stamped concrete patio can be patterned to mimic natural stone, brick, and other finishes without incurring high costs. Thanks to years of hands-on experience in the industry, our team has the ability to transform any pool deck from basic to amazing! 
Some benefits of stamped concrete patio decks are: 
They are easy to maintain compared to other surfaces. 

The design possibilities are endless as they can be stamped and colored to suit your preferences. 

They can be sealed to prevent direct exposure to UV rays 
Contact Us
At Costa Mesa Concrete Company, we take pride in our high-quality craftsmanship as we employ proprietary equipment and unique techniques to meet and exceed our clients' expectations. When we handle your concrete project, you can be guaranteed great results that would stand the test of the elements and of time.
Call us at (949) 763-3461 for free quotes, excellent service, and concrete work that would make your home look fantastic!