Most Trusted Bricklayers in Costa Mesa, California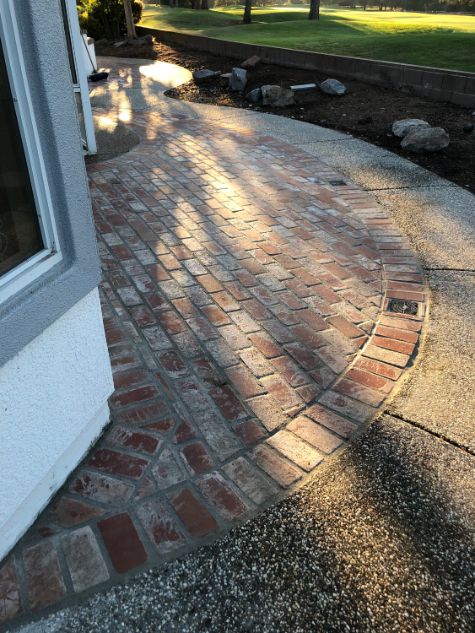 The basic structure of any building is done by bricklaying. This is the reason why the job of a bricklayer is of utmost importance. Our team of bricklayers at Costa Mesa Concrete Company is fully trained to undertake any type of bricklaying job. So, if you are planning to build walls, fireplaces, chimneys or any structures involving bricklaying, give us a call at (949) 763-3461 and let us take care of the rest.
What Does A Bricklayer Do?
Yes, you got it right! As a bricklayer, he will joint concrete blocks or clay bricks using a mortar and come up with a predetermined structure that you have planned. You may be of opinion that what a bricklayer does is just lay brick after brick. Not really. There is much more to being a bricklayer as he needs to study the plan and then execute it. Then using all his bricklaying skills, he will construct partitions, repair veneer and build other structures as required.
The range of works bricklayers at Costa Mesa Concrete Company include:
Reading your plan and its specifications

Sealing the foundations with materials that are dam-resistant

Preparing a proper base using several layers of mortar, forming joints where needed

Chipping and cutting the stones or bricks to ensure a proper shape to the structure

Using machinery to cut the bricks and stones
Benefits of Hiring a Trained Bricklayer
As said earlier, bricklaying is not merely joining the bricks. It is a set of skills that can be achieved by proper training and apprenticeship. Our bricklayers have years of experience and are trained enough to undertake all forms of brickworks.
Hiring bricklayers from Costa Mesa Concrete Company will ensure that:
You will not have to read the plan again and again. Once our professional reads and understands the plan, it will be executed to perfection by our team of bricklayers.

Being a professional bricklayers, our bricklayers are trained enough to work at different heights and other demanding conditions. Be it constructing a structure for tunnels or be it chimneys; we will pull off your work in the most efficient and economical way possible.

Minor changes if any will be done during the bricklaying process. Appropriate suggestions will be given; on approval, the same will be incorporated. 

Construction time will be lessened as we use a number of tools and brick cutting machines etc. to increase efficiency and speed up things. 

Decreased costs.
So, if you are planning for any form of bricklaying work and looking for a local bricklayer who can fulfil all your needs at lower rates, do give Costa Mesa Concrete Company a call at (949) 763-3461 for instant response.