Costa Mesa Concrete Cutting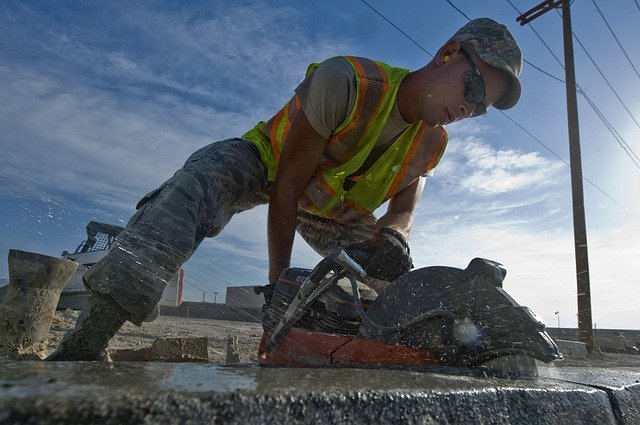 Cutting of concrete becomes necessary for various reasons ranging from broken pipes underneath to making provision for wires and ducts. This is why you find workers digging through the concrete's surface to facilitate repairs and allow placement of pipes and wires. Concrete cutting is a precise job that requires an experienced concrete contractor. Costa Mesa Concrete has helped dozens of its domestic and commercial customers by completing the job of concrete drilling, coring, and sawing in an efficient and cost-effective manner.
Just give us a call at (949) 763-3461 and get a free quote for the job on your property. 
Why Costa Mesa Concrete?
With the passage of time and the development of new and advanced machines, Costa Mesa concrete cutting has become a precision exercise. At Costa Mesa Concrete, we have mastered the art of cutting concrete to complete the projects on the premises of our customers quickly and efficiently. We have all kinds of latest and modern equipment and a highly-skilled workforce to finish the job of concrete coring and sawing within tight time frames. Our clients know that our craftsmen are capable of carrying out the job effectively without creating a lot of mess on their property. 
Various Services Provided by the Costa Mesa Concrete
Concrete cutting is actually an umbrella term used to describe various techniques of working through concrete surfaces. Costa Mesa Concrete is a one-stop-shop for its clients, providing a comprehensive range of services. We make sure that our customers don't need to contact multiple contractors to complete the endeavor of concrete trimming in their properties.
Slab Sawing
This is a technique of cutting through concrete that is also referred to as flat sawing. The machine cuts through the cement while moving horizontally and gets rid of rough and uneven top layers of the concrete surface. The result is a smooth concrete surface that is exposed after the top layers are removed. We have equipment operated by skilled craftsmen to remove anywhere between several inches of concrete to a few feet of concrete from the surface. This method is a preferred one when the repair of broken pipes underneath the concrete surface is needed. 
Concrete Sawing 
Also referred to as wall sawing, this is a technique of slicing through concrete both horizontally as well as vertically. It requires great skills to precisely cut concrete using this technique. We can carry out wall sawing in a very efficient manner to enable ventilation or to create openings for windows. 
We are the go-to concrete contractor whenever clients need to complete the cutting of concrete in their property. We carry out the exercise in a very cost-effective and quiet manner as there is no mess because of all the dust. Remember that concrete dust can be a potential health hazard. We deploy cutting methods that are not invasive and thus very quiet. 
If you have any doubts in your mind, please call us, Costa Mesa Concrete, at (949) 763-3461 to get answers to your queries. We can help you by completing the job of concrete cutting in your property in a high-quality and cost-effective manner. Dial now to get free estimates.